What is ExpectSafe?
The ExpectSafe Platform™ is an advanced Software as a Service (SaaS) solution for the Construction Safety industry. The software provides a comprehensive set of features that can be used by those tasked with managing job-site safety.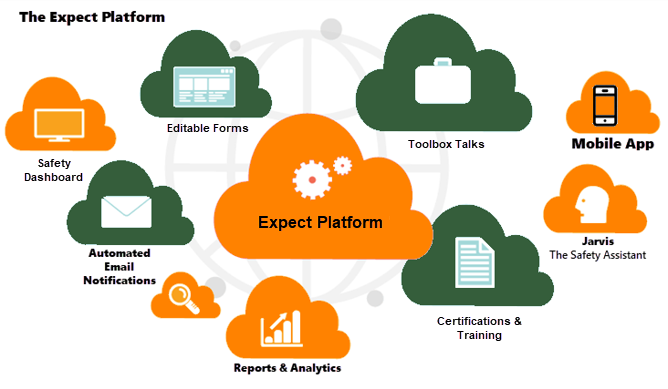 Some of the Key Features
ExpectSafe includes all of the features that you need to make the job of safety easier. There are really too many to list, but here are some of the key features.
Personnel Management

Store and Track Safety Inspection History

Store and Track Incidents/Reporting

Toolbox Talks (Multiple Languages) via email and automated survey responses
Manage online Training & Certifications

Document Management (with photos)

Online editable OSHA Forms

Customizable inspection, checklists and meeting templates
Advanced Features
The ExpectSafe platform includes a few advanced features that you will not find in any other solution.
Premonition Safety™ Module
The Premonition Safety™ Engine uses Artificial Intelligence (AI) attempts to detect problems before they occur. It does this by using big data and patterns. The rules and alerts can be customized for your business.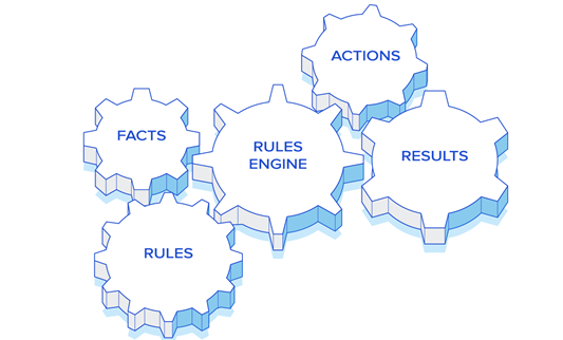 Rules & Alerts configured for your business and customized by location, project and other criteria.

If Premonition detects a Safety issue or the likelihood of a future issue, system notifies you via Jarvis and other methods

Will learn from false positives and includes ability to set Thresholds for alerts

Includes Business Analytics and Reports to help determine where issues are likely to occur in the future
Jarvis Safety Assistant™
The Jarvis Safety Assistant™ is an Chatbot that uses Artificial Intelligence (AI) to simulate a conversation (or a chat) with a user in natural language through the ExpectSafe mobile app. It's capable of responding to many types of requests from the safety users.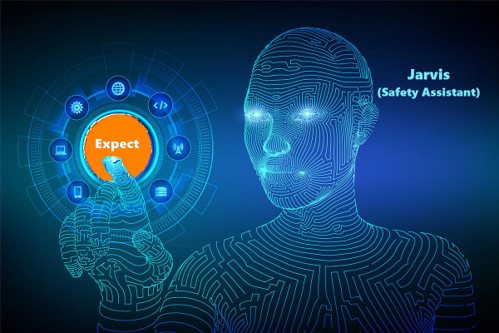 Works in conjunction with Premonition to provide alerts of new or future Safety issues

Self-learning and improves predictability over time based on data history and trends

Answers general Safety Questions and can lookup inspection data (based on security permissions)